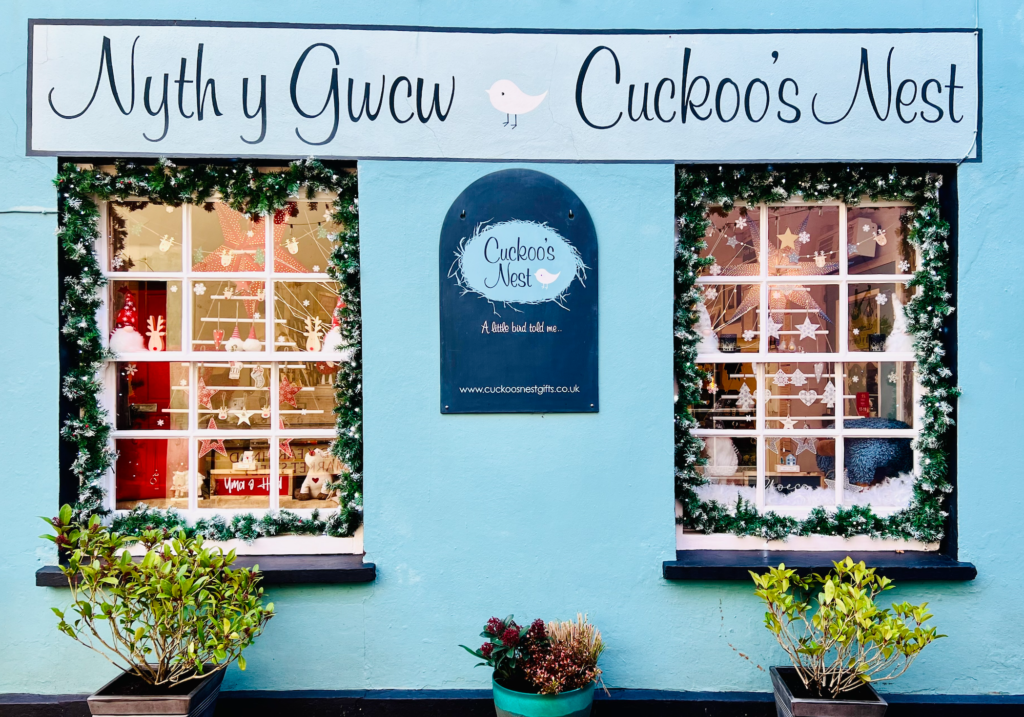 Cuckoo's Nest is a gift shop selling unique and quirky gifts,
located in the heart of Llandeilo, Carmarthenshire.
A FEW OF THE LOVELY GIFTS AVAILABLE AT CUCKOO'S NEST..
What our customers have to say…
Thanks for making my Christmas shopping so easy this year. After visiting your lovely shop with my girlfriend I was over the moon that you were able to send all the gifts that she loved to me in Chester.They were beautifully wrapped.
Thank you Cuckoo's Nest for making shopping a pleasurable experience, and believe you me I'm not a big fan usually. It's lovely to be greeted by such lovely staff and haven't had customer service like it. I'll be back again soon.
Wow, very rare to find a shop where you can find such a variety of quirky gifts. I managed to find a gift for my dog, sister and grandad all under one roof and were very much loved (especially the BBQ sword, he even wore the musketeer mask!).